I love my virtual pets! On this page I'll describe how you can get them for yourself. You have to have your own website. Get one of those here, too! They have a special place in my life, and now in yours, too.PS no1 know's what there could be in those egg's when they hatch so get suprised ok


Download Now from by clicking your right mouse button and save as a picture or gif file.You can pick as many as you want,and put them in you'r file somewere and tack them out on you'r page. Have fun and Good luck!
Here's some more: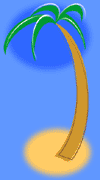 Here's Another Pet. We'll have to wait and see what it is 'cause I've got so many I can't remember them all. Check back later to get an update!

Most of these eggs will hatch Sometime son, but I'm not sure when.